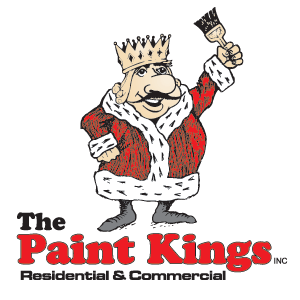 Family-owned Residential & Commercial
Painting Contractor serving
Chandler, Gilbert & Mesa
Paint Kings is a family owned and operated painting company and we have been in business since 1987. We serve Chandler, Gilbert, Mesa, the entire East Valley, and also have an office in Tucson. With over 25+ years in business, we have never had a complaint with the Better Business Bureau and have only A+ ratings on Angie's List. We've even received the Angie's List Super Service Award. We have decades of experience with all aspects of interior and exterior painting, from commercial painting to residential house painting.
Call us at (480)393-3092 for a free onsite quote today. Our Supervisors, Painters,
and Color Consultants will go out of their way to ensure you get the Royal Treatment!
10% off your first project with us! Call Now!

480.393.3092

Services
• Interior & Exterior Painting
• House Painters
• Commercial Painting Contractors
• Drywall & Stucco Repair
• Exterior & Interior Wood Staining
• Paint Color Consultation
Here are some quotes from recent Paint Kings customers
"their is work is very professional, reasonable and done in a timely manner. They did an outstanding job of restoring the wood after two other paint companies work done less than 2 years ago had faded… and the wood looks almost new."
– J Walan, Home Owner
"…VERY competitively priced… They provided updated quotes immediately and seem to understand our indecisiveness! They arrived on time… very professional, neat, and careful with the surroundings. The painting was TERRIFIC… Edging was incredible… We will definitely use them again."
– C Lacomini, Home Owner
"services were performed exactly as promised. The price was surprisingly reasonable for the extent of the job done. Also VERY surprising: everything was started on time and finished on schedule. Excellent work and I would/will recommend them to others"
– T Beitler, Home Owner